My Hookah paraphenelia finally came. It turns out college doesn't accept packages Saturday, Sunday, and this week Monday. Great order planning on my part.
What I got:
Three packages of Romman tobacco
Lemon Mint
Nectarine
Good Times
I also got Tangiers Guava flavor, which I've tried before and I love. Guava is an old favorite. I first tried it at Mr. Beans in Nagpur. I've also had it with rum in the base which is delicious.
I got a couple mystery flavors too that were on clearance at Hookah-Shisha.com. They're Al Waha plum and "memories" Al Waha is usually okay, they're just my backup flavors.
I was happy to be able to throw out my Hookah Hookah brand CRAP today. If you appreciate hookah and smoking, don't smoke Hookah Hookah brand, their shisha is the worst on the market. Don't be tempted by the millions of enticing flavors. None of them are worthwhile. When I was new to shisha, I would try them because they're free, but they all are just awful. anyway.
I also got a Mya hose. Check it out: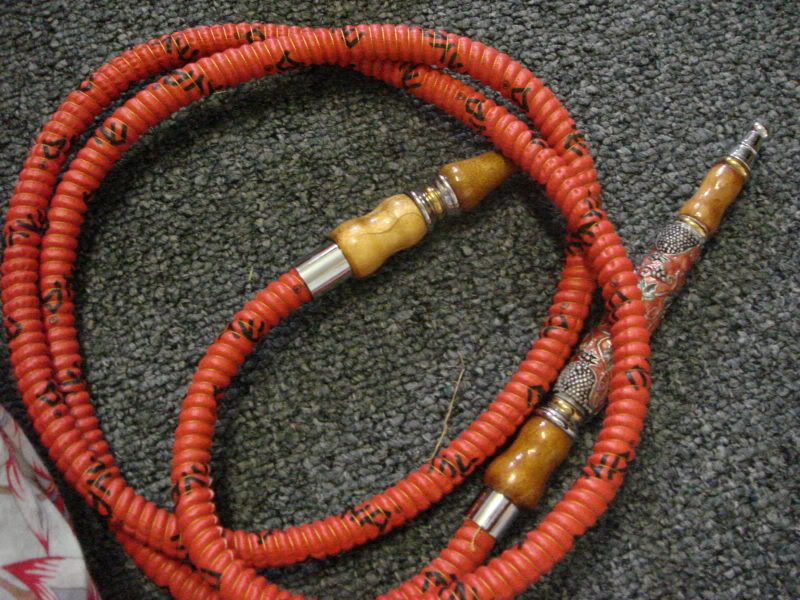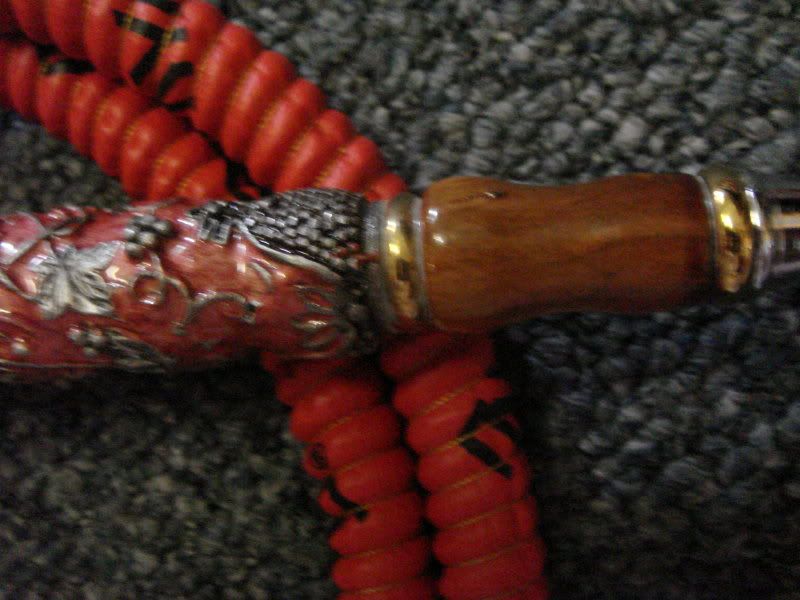 And lastly,
I have a new bowl. A very large phunnel bowl that I'm dying to use. It holds 35-45 grams of Shisha. It'll be much better when using Tangiers. I used to just use my Egyptian bowl, but it holds so little, it's really a waste of tobacco. I'll review that as well later.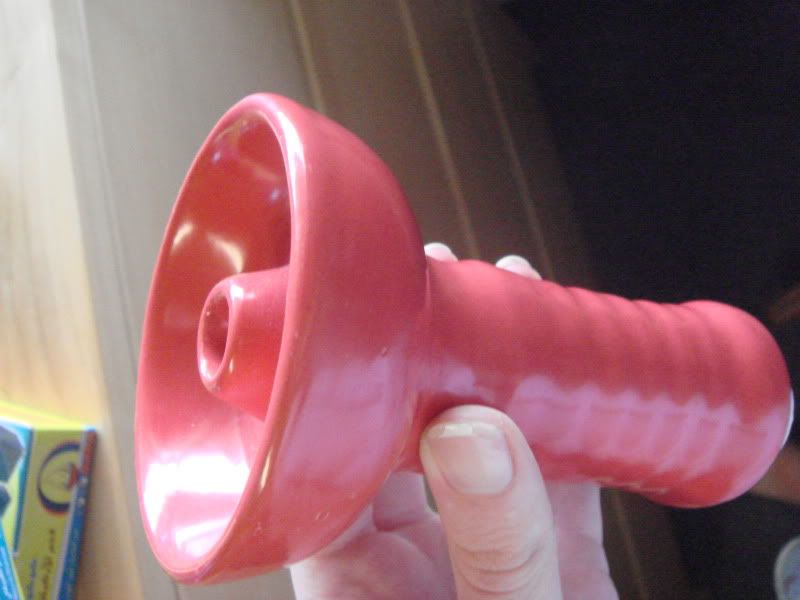 Clearly I have a red theme going on here....
I lied. I also bought some Coco Nara coals, but they're not too exciting.
So I'll be putting up all my reviews within the week, probably some tonight. (If I get to my homework. :)